My career, until two years ago, has been in fashion; sourcing fabrics and developing design styles. After 30 years I decided it was time for a change, but to continue with my passion for fabrics and putting together designs, I changed from human fashion to creating lovely designs for our favourite furry friends. Keeping them warm and comfortable.
The decision to use my family name was easy as it is an Old English name bringing a sense of tradition and so, Saxby Dog Clothing was created. I wanted to use British produced Fabric and discovered some creative mills that have beautiful and stylish tweed designs in 100% Wool, layering this with a nice thick inner wadding and a super soft faux fur, so the coats are lovely soft and warm.
The smaller coats with their harness are easy to pop on, zip up, clip together and you are ready to go.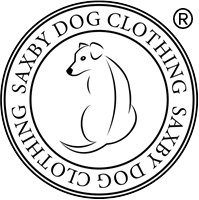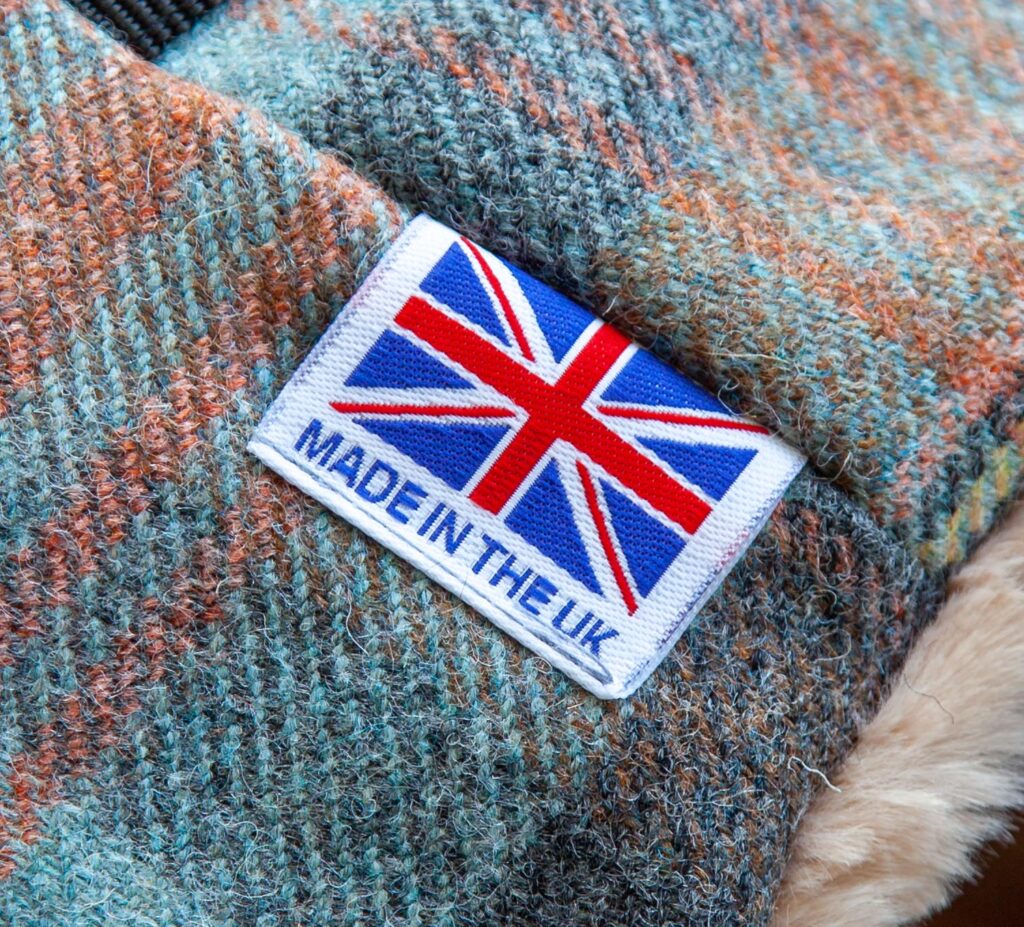 The two styles for larger coats coming through are: (1) easily adjustable with Velcro side tabs, keeping the chest warm as well as the back and easy to slip a harness over the top, or worn with a collar; (2) a zip up back designed longer to suit the likes of Whippets and longer shape dogs.
All products are easy to care for; just hand wash and dry flat. No fuss!
Next is Knitwear, watch this space they are coming soon. Gorgeous designs and again knitted and made in the UK.
Throughout our site you might catch glimpses of Charlie. Who is Charlie? He is the official mascot of Saxby Dog Clothing. Charlie loves to model our various designs and his favorite command is "stay", making him a breeze to photograph.
Here, Charlie is wearing our Coast Check Tweed Coat with Easy Harness. Doesn't he look so cozy?
Ok, Charlie! Let's show the nice people the new trick you've been working on….. SPEAK!
No? Well, he's still learning. Maybe next time…