Beautifully Designed Heritage Clothing for Dogs
Saxby Dog Clothing is a heritage brand that celebrates the unique values of a nation of dog lovers. Our dog clothing is hand made in England using only the finest local, natural, and sustainable fabrics. The design and colour combinations are inspired by the beauty of the Great British Countryside, combined with a modern contemporary twist. 

Our current range is most suited to small to medium dogs (and some young large breed dogs) who are less well adapted to the cold weather. Our coats feature comfortable high-quality 100% Wool fabrics produced in the UK. They are easy to care for, snug and secure and have a built-in easy Harness. The range is designed to allow your dog to freely run and play during their daily activities.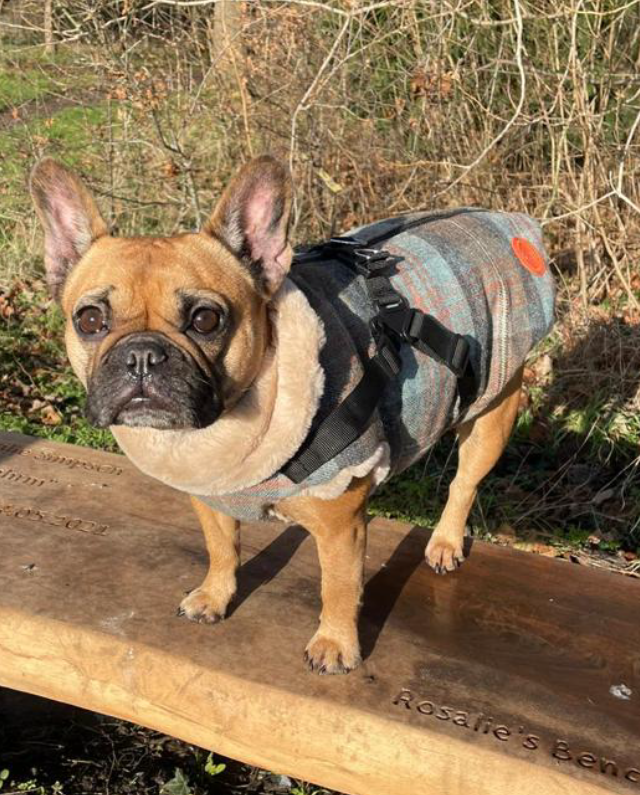 New Limited Edition Jumper Range
We are so excited about the launch of these gorgeous Jumpers, made from 100% Wool, using limited edition knitted pieces from a fabulous designer in Scotland, we then match them with a super soft Borg contrast lining and hand made in London. Thank you for sharing this new exciting journey with us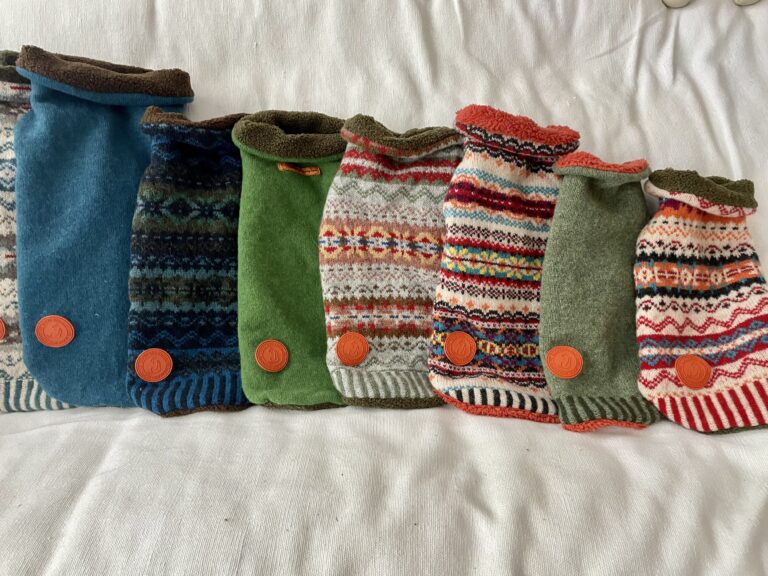 VIEW OUR RANGE OF COATS AND JUMPERS
PROUDLY MADE IN THE UK
Central to Saxby Dog Clothing's genesis was sourcing, not only the textiles used in our dog coats, but also the manufacture of each dog coat. This journey took many twists and turns to find the right suppliers and factories to create a quality product that can proudly bear the mark "MADE IN THE UK". We hope that once you see our line of products and care that goes into each one, you will feel the same pride.
Thank you for supporting your local small businesses.
THIS SEASON
GIFT YOUR CANINE COMPANION
A COSY JUMPER OR COAT
WILL SAXBY DOG CLOTHING FIT MY DOG?
Saxby Dog Clothing is designed to fit comfortably on small to medium full-grown breeds of dogs. Depending on your dog's breed, you might be able to use one of our coats during the puppy phase of larger dogs.
Prior to placing your order with Saxby Dog Clothing, please consider measuring your dog to get a better idea of which size they require. The below Approximate Dog Size should only be used as a reference, as each dog is unique and larger and smaller sizes of breeds are common.
Thank you.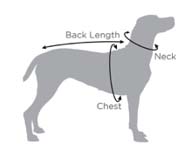 Slide left or right to view the whole table
| Size | Back Length | Neck | Chest | Approximate Dog Size |
| --- | --- | --- | --- | --- |
| | | | | Chiuahua, Toy Poodle, Yorkshire Terrier |
| | | | | Border Terrier, Cavalier, Jack Russell |
| | | | | Miniture Schnauzer, poodle |
| | | | | French Bull Dog, Staff Bull, Bichon |
OUR HAPPY CUSTOMERS
We love seeing our four-legged friends enjoying our comfortable and cozy coats. Show off your chic chien by tagging us on our Facebook or Instagram or by sending us an email with your puppy's photos. We can't wait to see all your supermodel dogs.